How to Strategically Approach the Supply Chain Balancing Act of 2021
Welcome to Thomas Insights — every day, we publish the latest news and analysis to keep our readers up to date on what's happening in industry. Sign up here to get the day's top stories delivered straight to your inbox.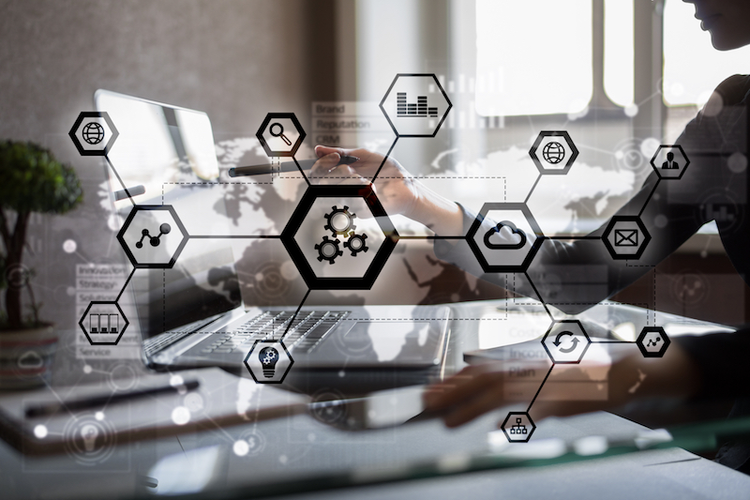 In recent years, lean supply chains were the hot topic for small and midsize manufacturers. Reducing cost, simplifying logistics, and minimizing the number of supplier relationships to be managed seemed like a dream come true. However, in 2020 when COVID-19 disrupted supply chains worldwide, the cost of rigid, frail supply chains was made clear.
Supply chain disruptions can create major losses in finances (62%), reputation (54%), and logistics (54%), and almost all midsize companies felt the impacts and risks that came about during the pandemic. In an April 2020 survey, 95% of companies reported operational problems due to COVID-19.
Midsize businesses must now rethink their supply chains, and creating greater resilience while keeping operations lean and cost-effective is a difficult balancing act. Manufacturers can use multiple strategies to prepare for faster recovery and future growth.
Visibility: Your Supply Chain Secret Weapon
First and foremost, the key to solving any business challenge is visibility. Imagine trying to solve a puzzle in the dark. Without a clear view of your current supply chain, it is nearly impossible to identify gaps and even more challenging to propose effective solutions. It is no wonder why supply chain visibility is among the top strategic priorities for companies worldwide.
Knowing all the activities that take place in your supply chain at any given moment enables you to respond quickly to any disruptors and ensures everything is running as it should. This is especially important in times of unpredictability, and it is crucial to have tools in place for when unexpected events arise. 50% of companies say that technological developments significantly impact the supply chain, transportation operations, and logistics, while, 81% of supply chain managers consider data analytics to be vital to cost decreases.
With real-time information and updates, companies can respond to changes in the supply chain at a moment's notice. Visibility and transparency across your entire supply chain allow you to see precisely where the stress points and vulnerabilities are. Managers and supervisors know strictly which resources are being used, which ones you may need more of, the quantity in reserve, and where they are located. Supply chain managers can even use data to predict and identify potential problems and solutions, so they have a contingency plan in place for any disruptions or delays.
Combat Constrained Capacity with Alternative Suppliers
Recent tariffs, trade wars, border closings, and the temporary elimination of international shipments have cut off the supply of raw materials for countless manufacturing businesses. When the virus first struck China, global supply chains lost approximately 70% of resources and products. Midsize companies with no additional suppliers or easy way to identify alternatives have been unable to keep up with production. Plant closures, delayed shipping times, resource scarcity, and increased safety and quality checks coupled with soaring, panic-induced demand put incredible pressure on the lean supply chains of the past.
Companies must find ways to create new supplier relationships to get products to consumers quickly. Electronic requests for quotations (RFQs) give potential suppliers the ability to provide their price and availability of goods in a matter of seconds, triggering instant notification back to the purchasing agent. This makes increasing potential sources of essential goods and materials easy, fast, and straightforward. Identifying and implementing agreements with new suppliers on the fly gives midsize businesses the flexibility they need to respond to disruption without losing business or revenue.
Protect Your People
Unlike many businesses where remote work is possible, manufacturing requires employees to be physically present. Midsize businesses must balance labor shortages with employees' health and safety and implement proper shift management to reduce interactions.
Visibility into production and logistics simplifies complex workflows and defines shifts to avoid overlap. Managers can see exactly who is in each location at any given time and what projects are being worked on. Operations leaders can also add additional shifts and adjust schedules instantly and remotely. This enables them to use the same number of employees, meaning decreased costs while simultaneously maintaining safety protocols. Cloud-based solutions allow remote working for those that do not need to be in the plant. This allows for greater flexibility and minimizes unnecessary contact.
A Path for Growth
While no one expected a crisis like that of 2020, the challenges presented by the pandemic act as a catalyst for small and midsize businesses to streamline their supply chain processes for tremendous success now and in the future. This type of change requires time, effort, and investing in the right tools but provides an opportunity for companies to develop a more robust, resilient, and cost-effective supply chain that promotes faster recovery and future growth.
Image Credit: Wright Studio/Shutterstock.com
3D Printing Could Take Aviation to New Heights
Next Story »
More from Supply Chain